World of Nature
Nature puts on little shows,
Every time it rains or snows.
Nature is enjoying under blue sky,
With green plants, animals, and mountains high.
Nature is like a woman dancing and glancing,
Also like a horse prancing.
Nature is full of evergreen trees,
On each with a hive of bees.
Nature is with creatures around,
The whole world is round and round.
Nature is with birds fluttering,
Also, with rains uttering.
Nature has peacocks replying,
After seeing their feet, they are crying.
Nature is all about love and care,
Never destroy it if you dislike it or care.
        –Ananya Gupta
Poem written by : ANANYA GUPTA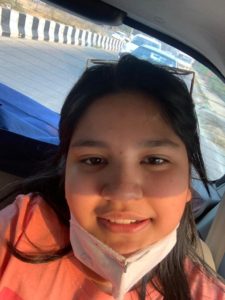 Grade: 7th
School: Strawberry Fields High School,Chandigarh,India
Age: 12 years
Published on: 1st July 2021