Subscribe to our Newsletter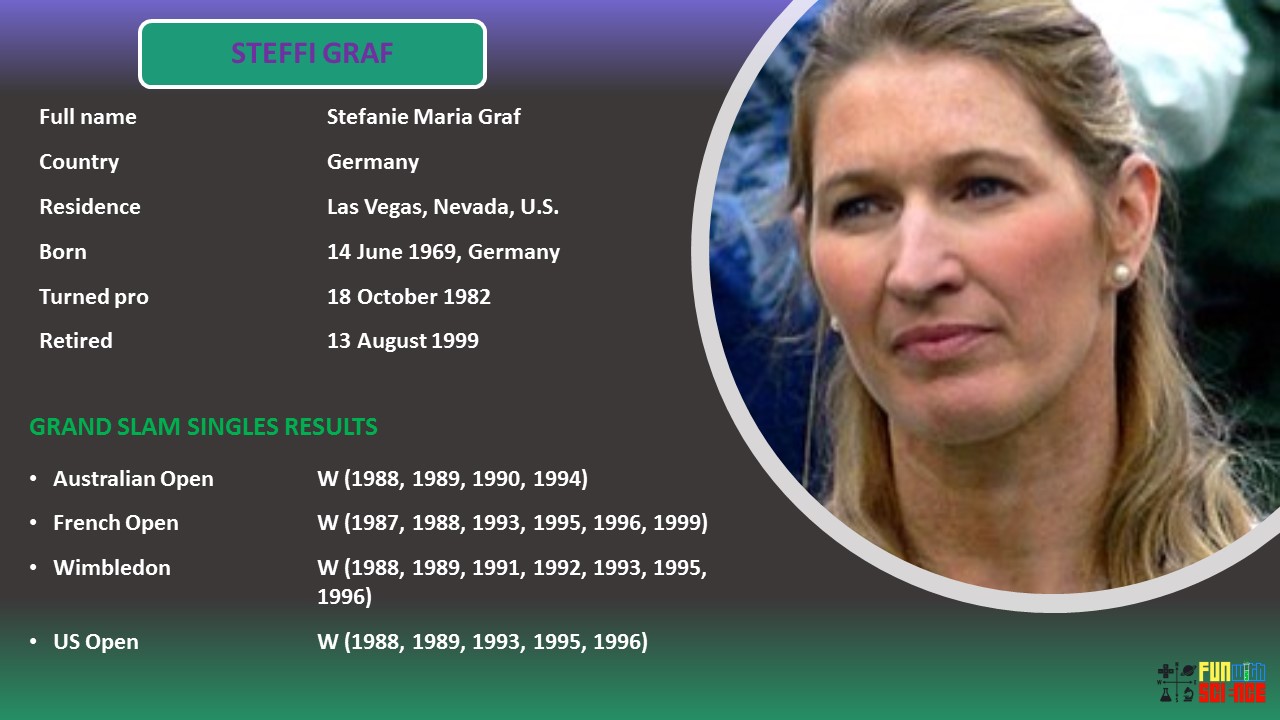 With 22 Grand Slams, 4 Olympic medals and 107 titles in her kitty and an inexhaustibly fruitful career spanning over 17 years, Steffi Graf is truly one of the best athletes that the 20th century witnessed.
Graf's tryst with tennis started when she was merely three years old. Her father, who was an aspiring tennis coach, taught toddler Graf how to swing a wooden racket. A year later, she hit the court and began practicing officially. This was the modest beginning to what became an international successful career.
We have our e-books published on Amazon for Grade 3 and Grade 4. The books serve as an important guide for Science Olympiads organized by SOF, Silverzone, Unified Council and others. Books are designed to help students understand key science concepts.
The key highlights of the book are:
· Well explained topics
· Use of diagrams and images for students to visualize
· Test exercise after each chapter for self-assessment and evaluation
· Interesting facts sections spread across the book
Here are the links: