ROOTS
FUNCTIONS OF STEM
·      Roots lies below the surface of the soil.
·      They hold the plant firmly in place.
·      Its main function is to absorb water and nutrients for the plant.
·      They store food and nutrients and provide support to the plant. 
·      Some aerial roots support plants to bear the weight of the branches. For example, prop roots of banyan tree and stilt root of screw-pine. 
·      Roots of many plants are eaten as food such as beetroot, radish, carrot etc.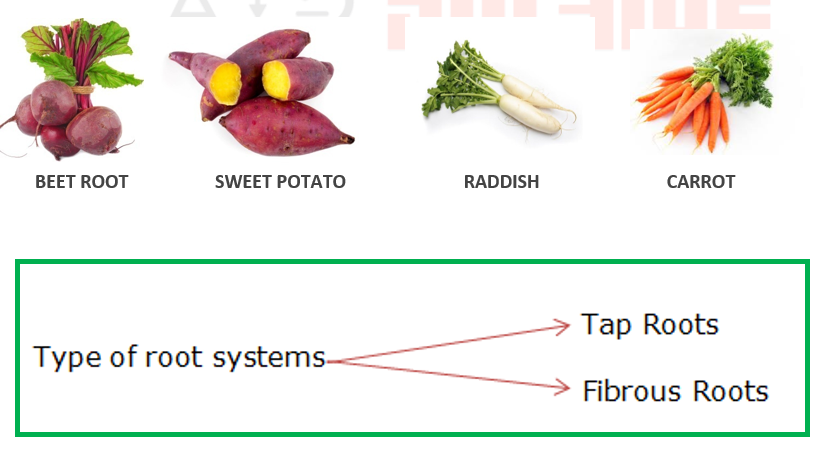 TAP ROOTS:
·   It consists of one main long thick root growing downwards from which many thinner roots develop.
·     Examples: sugar, beet or carrot, bean, tea, peepal etc.
FIBROUS ROOTS:
·     In case of fibrous root there is no main root.
·     Example: lilies, grasses, wheat, rice, palm etc.