[responsivevoice]
It's raining cockroaches!
It's raining cockroaches!
Take cover!
They all coming from outer space,
And are going to take over!
They're going to eat the baker's bread,
And they won't forget my Easter eggs!
They'll send my mom screaming,
And my cousin squealing,
But I get the feeling,
That sends me reeling,
Something is wrong!
Quite horrible indeed!
I rushed upstairs,
With super-human speed!
My brother, he's there!
Playing a prank on me!
Just wait and see,
How I'll knock out his teeth!
I grab my baseball bat,
And rush toward him,
I'll throw him in a river,
And hope that he can't swim!
How dare he prank me!
Oh wait!
Oh no!
All of this was just a dream, and now not one cockroach is there to show.
        –Imanmeher Sharma Merchant
Poem written by : Imanmeher Sharma Merchant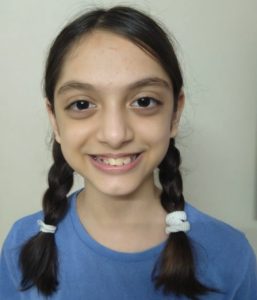 Grade: 7th
School: Jasudben ML School,Mumbai,India
Age: 12 years
Published on: 24th August 2021
[/responsivevoice]