INDONESIA
Emerald of the Equator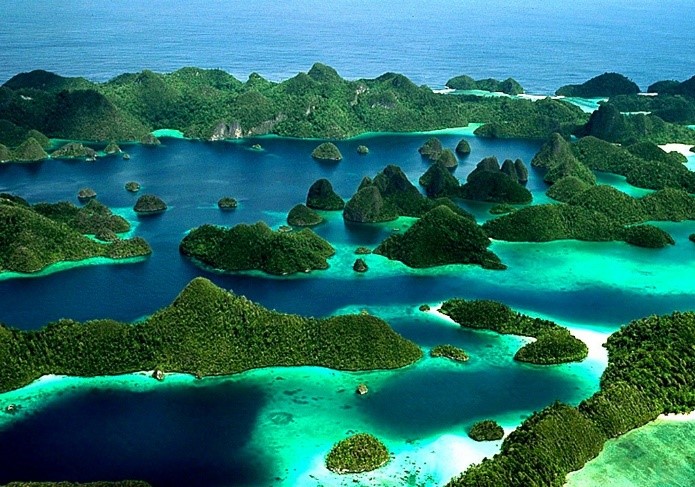 REPUBLIC OF INDONESIA
World's largest island country, (17,508 islands), only around 6,000 are inhabited by people.
JAVA, the world's most populous island, contains more than half of the country's population. 
LOCATION
Mainly in Southeast Asia, with some territories in Oceania. Situated between the Indian and Pacific oceans.
COLORS: RED, WHITE

Indonesia and Monaco have the same flag but Indonesia's is slightly wider.
CAPITAL:                                    Jakarta
CURRENCY
:
Indonesian rupiah (Rp) (IDR)
NATIONAL MOTTO:
"Bhinneka Tunggal Ika"
 ("Unity in Diversity" literally, "many, yet one").
FORMAL LANGUAGE
:
            Bahasa Indonesia
Indonesia's republican form of government includes an elected parliament and president. 
PRESENT PRESIDENT:           Joko Widodo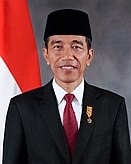 NEIGHBOURING AREAS:
Indonesia shares land borders with Papua New Guinea, East Timor, and the eastern part of Malaysia.
Other neighbouring countries include Singapore, Vietnam, Philippines, Australia, Palau, and India's Andaman and Nicobar Islands.
NATURAL RESOURCES:
Oil and natural gas, tin, copper and gold.
Agriculture mainly produces:
Rice, palm oil, tea, coffee, cacao, medicinal plants, spices and rubber.
MAJOR TRADING PARTNERS: 
China, the United States, Japan, Singapore and India.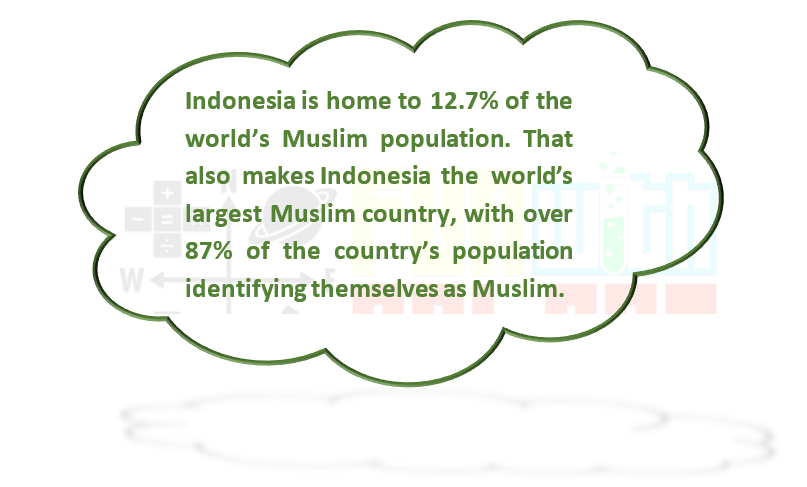 INDONESIAN HISTORY
 Marco Polo visited Indonesia at the end of the 13th century. Marco Polo was the first European to visit Indonesia, in 1292.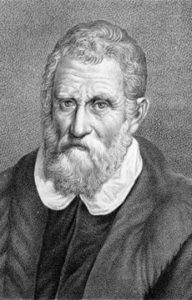 The Indonesian archipelago has been an important region for trade since at least the 7th century.
Local rulers gradually absorbed foreign cultural, religious and political models from the early centuries CE, and Hindu and Buddhist kingdoms flourished.
Indonesian history has been influenced by foreign powers drawn to its natural resources. 
Muslim traders and Sufi scholars brought Islam, while European powers brought Christianity.
Following a period of Dutch colonialism (Netherlands), Japanese occupied Indonesia during World War II ended Dutch rule.
Two days after the surrender of Japan, Sukarno and Mohammad Hatta, the influential nationalist leaders, proclaimed Indonesian independence on 17 August 1945.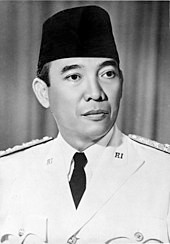 FIRST PRESIDENT: SUKARNO
GEOGRAPHY
It is the largest archipelagic country in the world.
 SEASONS:
Lying along the equator, Indonesia's climate tends to be relatively even year-round. Indonesia has two seasons—a wet season and a dry season—with no extremes of summer or winter
For most of Indonesia, the dry season falls between April and October with the wet season between November and March.
VOLCANOES:
Tectonically, Indonesia is highly unstable, making the country a site of numerous volcanoes and frequent earthquakes. It lies on the Pacific Ring of Fire.
A string of volcanoes runs through Sumatra, Java, Bali and Nusa Tenggara, and then to the Banda Islands of Maluku to northeastern Sulawesi.
Of the 400 volcanoes, around 130 are active.
The 1815 eruption of Mount Tambora and the 1883 eruption of Krakatoa were the most violent volcanic eruptions in modern times. The former was the largest known eruption during the past 10,000 years. It resulted in 92,000 deaths and created an umbrella of volcanic ash which spread and blanketed Southeast Asia, plunging it into darkness for a week, and made much of Northern Hemisphere without summer in 1816.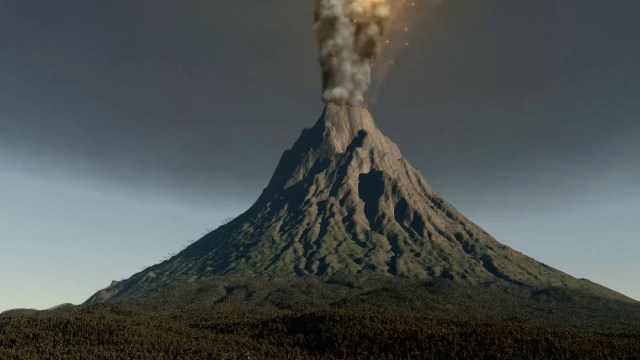 Asia, plunging it into darkness for a week, and made much of Northern Hemisphere without summer in 1816.
The 1883 eruption of Krakatoa was one of the deadliest and most destructive volcanic events in recorded history, with 36,417 deaths being attributed to the eruption itself and the tsunamis it created. Significant additional effects were also felt around the world.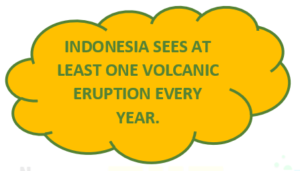 Disasters due to seismic activity include the 2004 Indian Ocean earthquake and the 2006 Yogyakarta earthquake. There were lots of deaths as a result of these natural disasters which predominantly affected Indonesia. The total death toll was estimated at 230,000 people.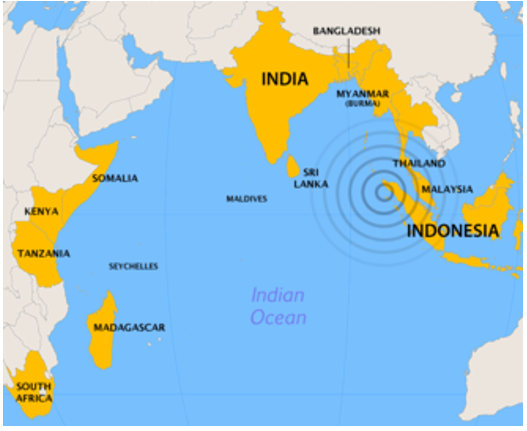 SOME MORE INFORMATION
1. LAKE TOBA
Lake Toba is the largest volcanic lake in the world. The lake's super volcanic eruption that occurred 70,000 years ago was the largest known explosive eruption on Earth in the last 25 million years. According to the Toba catastrophe theory, it killed most humans living at that time.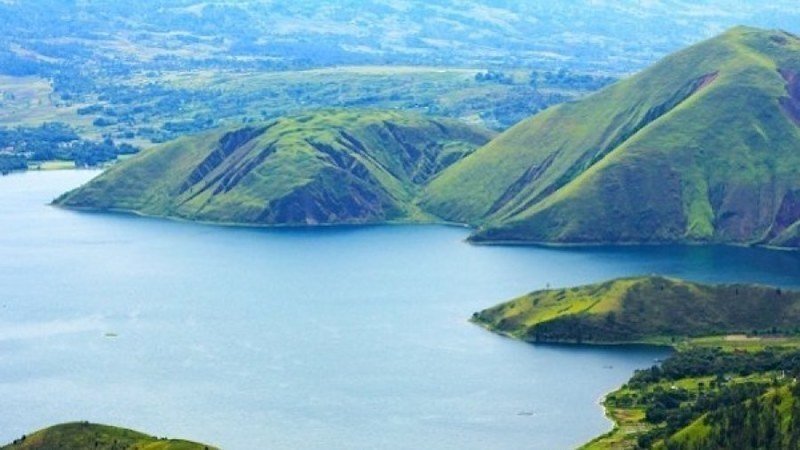 2. JAKARTA'S GELORA BUNG KARNO STADIUM
Jakarta's Gelora Bung Karno Stadium is one of the largest stadiums in the world. When it was completed in 1962 to host the Asian Games the original capacity was around 120,800 people but after renovations the capacity has been reduced to around 77,000. The stadium is named after Sukarno, the 1st President of Indonesia. It is mostly used for football matches.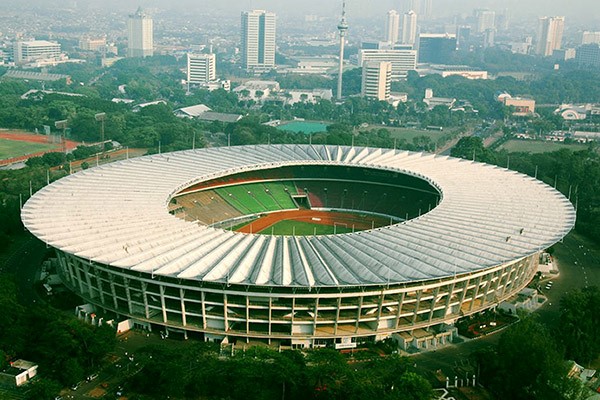 3. KOMODO DRAGON
The Komodo dragon, found in Indonesia, is the largest lizard in the world, growing up to 3 meters (9.8 feet) in length. They can be seen only in the country's national parks of Komodo Island. The dragon is named after the island.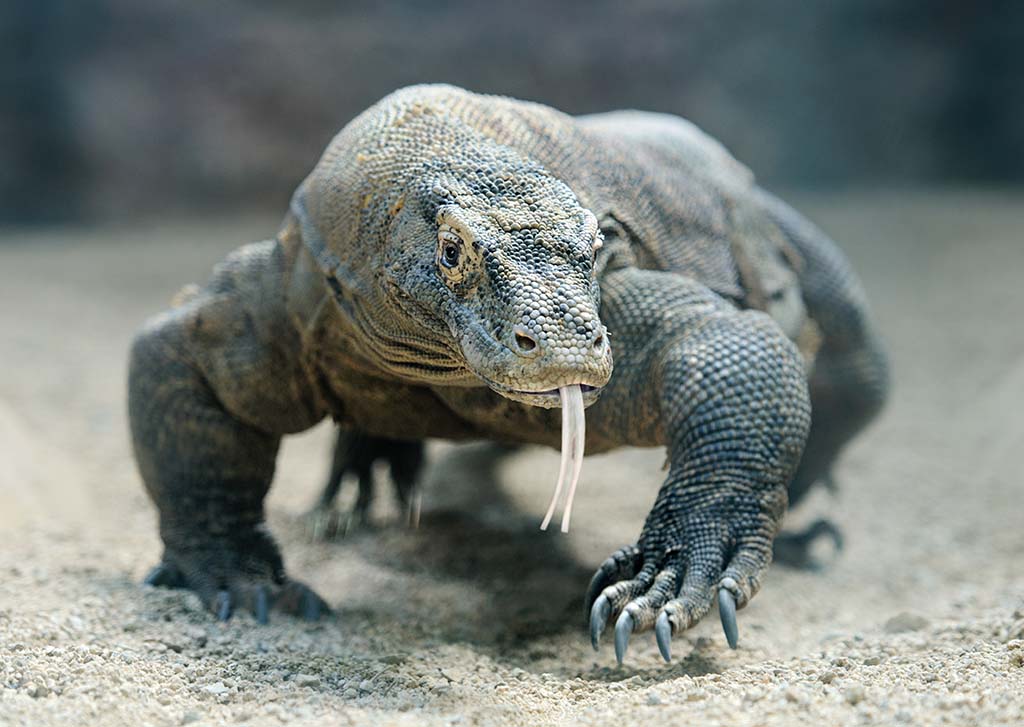 4. RAFFLESIA ARNOLDI
The world's largest individual flower, Rafflesia Arnoldi, weighs up to 7 kg (15 pounds) and only grows on the island of Sumatra, Indonesia. Its petals grow to 0.5 meters (1.6 feet) long and 2.5 cm (1 inch) thick.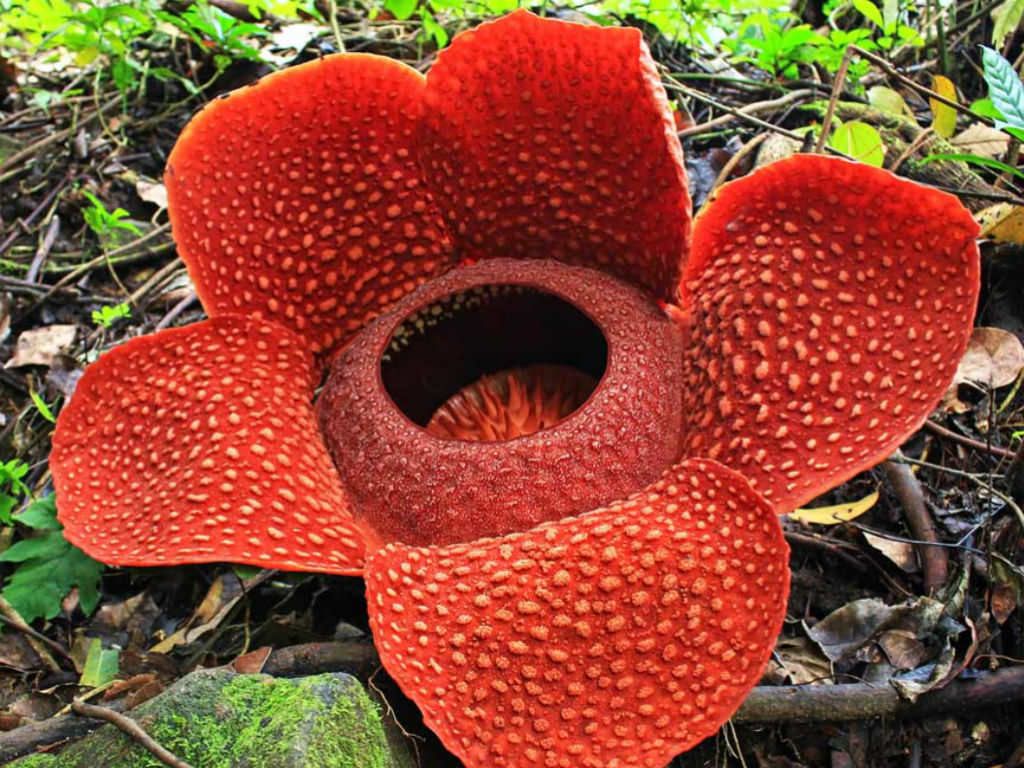 5. GRASBERG MINE
The Grasberg mine, located near Puncak Jaya, is the largest gold mine and the second largest copper mine in the world.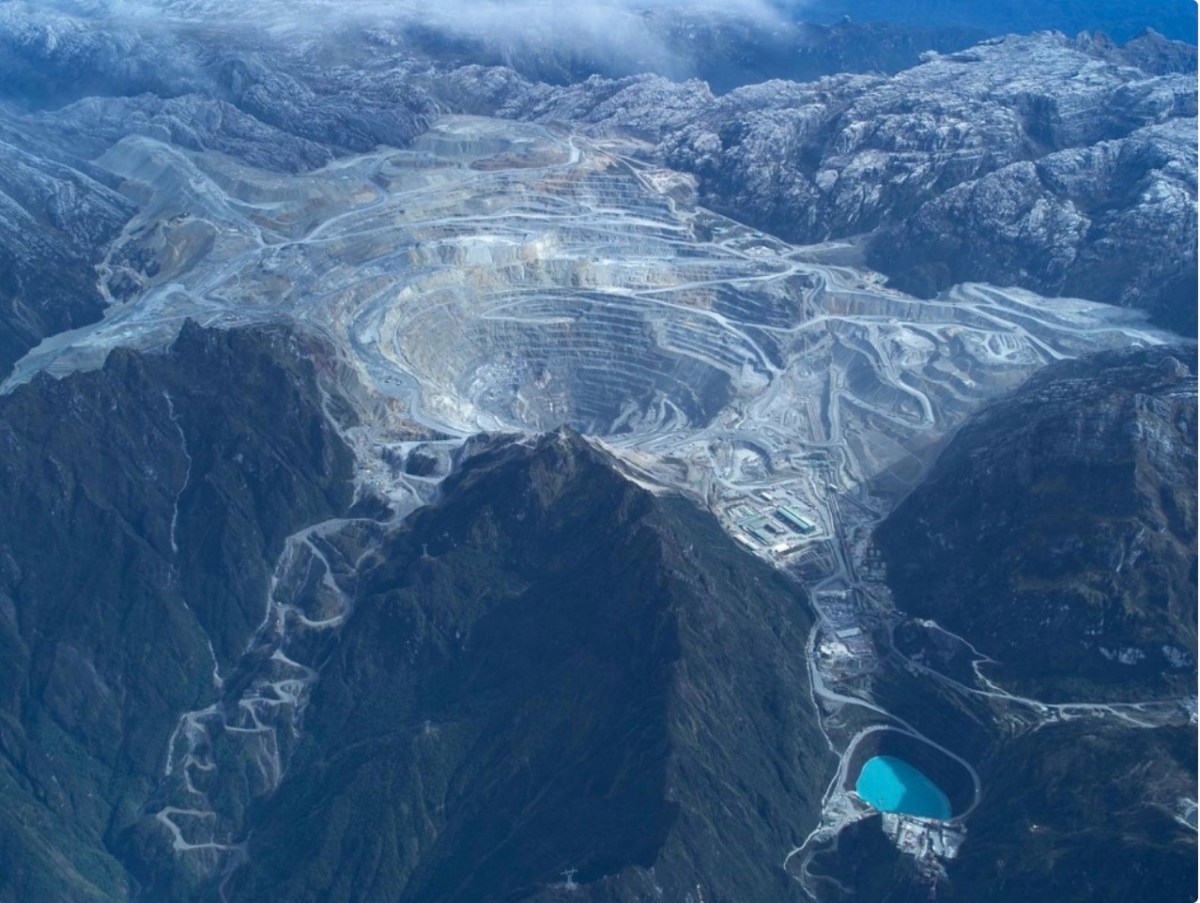 6. BOROBUDUR TEMPLE
Borobudur temple in Central Java is the largest Buddhist temple in the world, decorated with 2,672 relief panels and 504 Buddha statues.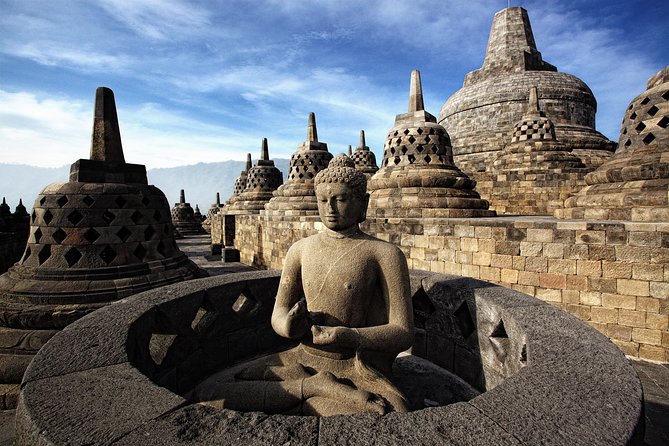 7. AMORPHOPHALLUS TITANUM
 The most odorous flower on Earth, Amorphophallus titanum, is found in Indonesia and can grow to an average height of two meters. When it blooms, it releases a foul odour comparable to rotten meat, which can be smelled from half a mile away. It is also known as the Corpse flower or Corpse plant.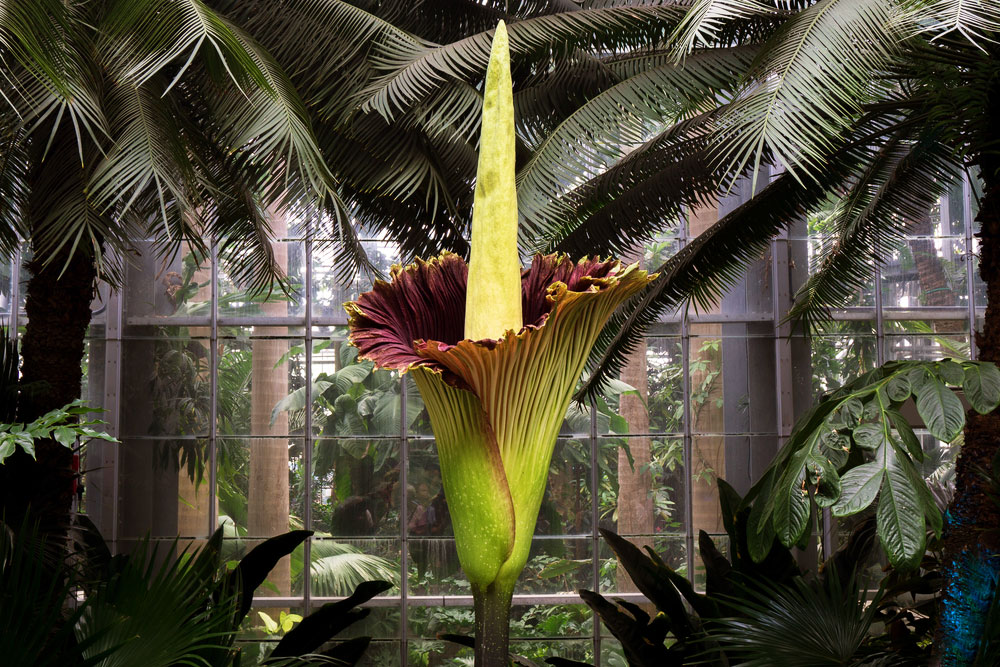 8. FIFA World Cup
 Indonesia, under the name Dutch East Indies, was the first Asian team to participate in the FIFA World Cup. They qualified in 1938, but lost 6-0 against Hungary, in Reims, France.
9. JAVA
Java is the world's most populous island, with a 2014 population of around 139 million people.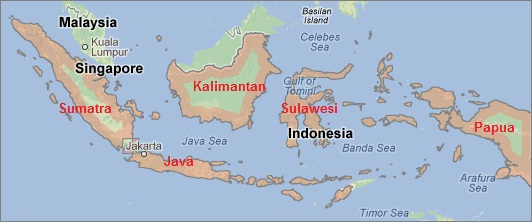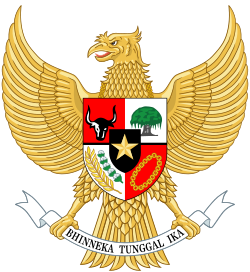 We have our e-books published on Amazon for Grade 3 and Grade 4. The books serve as an important guide for Science Olympiads organized by SOF, Silverzone, Unified Council and others. Books are designed to help students understand key science concepts.
The key highlights of the book are:
· Well explained topics
· Use of diagrams and images for students to visualize
· Test exercise after each chapter for self-assessment and evaluation
· Interesting facts sections spread across the book
Here are the links: