"TAKE RISKS NOW AND DO SOMETHING BOLD. YOU WON'T REGRET IT"
  -Elon Musk
Who Is Elon Musk?

Well, he is an innovator, entrepreneur, business man, visionary, CEO, and the third richest man in the world. He founded PayPal, the aerospace SpaceX, the electric motor industry Tesla, the crazy fast Hyperloop, and SolarCity to produce clean and renewable energy for home and business!
Dude! He has a lot to offer to the human race with his immense knowledge and wealth. His imagination is endless. How much ever you go on his path of imagination, you'll never reach the end. Same goes for his knowledge.
Join Elon Musk in one of his companies today!!!
Read this article to know his journey towards success.
Elon's childhood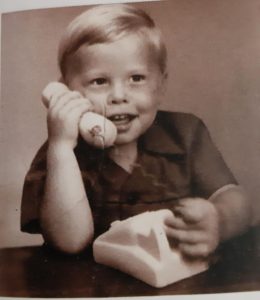 Elon was born in Pretoria, South Africa on 28, 1971. His full name was Elon Reeve Musk.
His mother was Maye Musk and was a dietitian and fashion model from Canada, but she was raised in Pretoria.
His father, Errol Musk was an engineer and businessman of English descent born in South Africa.
His mother and father had 3 children. Elon was the oldest, and he was followed by a brother named Kimbal, and a sister named Tosca.
When he was a child, he was an extremely quiet and shy child. His mother even thought he was deaf! But he wasn't. He was just a shy kid.
Elon loved reading books.
Early Education
When Elon went to school, he was the smallest kid and was often bullied. He would love to stop school, but in South Africa, strictly you can't skip school. He was angry. The bullying happened so often, that he even had to take karate classes to defend himself. He found comfort in books and computers. In fact, he started learning coding by himself at the age of 10. 2 years later, he made a video game called Blaster and sold it for $500 to a computer magazine. He coded it from the coding language BASIC. It is similar to English and easy to learn, but it was still a very lonely time in his life.
The game is inspired by the game Alien Invaders.
 When he was seventeen, he left for Canada to attend college. Why? Well, it was all because of segregation. Where he lived, it was instead called apartheid. Even though it was falling apart, the government still required every white 18 years olds to join the military. He didn't have a problem joining the military, but he just didn't want to harass black and mixed religions. He wanted to go to the US, but it would be hard for a South African citizen to go to the US, so he went to Canada because a Canada citizen will become easier to be a US citizen. His parents didn't like it, but he still did it. 17 year old Elon went half way across the globe, all the way to Canada. He reached there in 1989.
Off to college!
The 17-year-old Elon Musk went to attend college at the Queen's University in Kingston, Ontario. 3 years later, he went to Philadelphia, Pennsylvania. Another 3 years, he got a bachelor's degree in Physics and Economy from the University of Pennsylvania. His next place to visit was California.
He began at Stanford. He came at the right time since the internet was booming. It was especially strong in California. Elon was so impatient to wait any longer to be part of the internet. He could either watch the age of technology improve or be a part of it. After 2 days at Stanford, he dropped out. He was in the right place at the right time. He set his eyes out on a career that will provide people with better and new technologies.
Accomplishments
ZIP2

His first accomplishment was Zip2. It was supposed to provide maps and business directories to newspapers for use on their website. They founded it with $4,000 in seed money. His brother, Kimbal, helped him. Newspapers could earn money by charging business directories. He sold it to a company called Compaq for $307 million. He, his brother and other investors separated the money. Elon got $22 million. He was a multimillionaire!
PAYPAL

Elon used $10 million to start PayPal. It first was called X.com. There was another rival company called Confity. They united and called it PayPal after one of Confity's services. Elon bought PayPal and sold it to eBay for 1.5 billion. He was now the largest shareholder. Before that he was the CEO of PayPal for less than 2 years. PayPal is a company that can transfer money from one computer to another in a secure way. Some people can use a credit card also for shopping.
SPACEX

Elon's next company to start was SpaceX in 2002. The goal of the company was to launch people into space at an affordable price. He didn't have that many workers. The first 3 flights exploded. With those 3 flights exploding, he lost a lot of money. He signed a contract with the Department of Defenses for $15 million to launch a military satellite. People even thought that SpaceX was dead, but finally on September 28, 2008, he launched Falcon 1 and it went into orbit! He also formed a multimillion $ with NASA to send equipment to the international station.
TESLA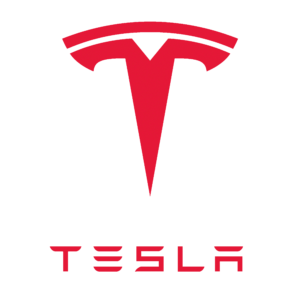 Elon started Tesla in 2003. But in 2008, he made his first electric sports car. It was called the "Tesla Roadster". He sold 2,500 across the globe. It could go 245 miles in just a single charge! His next car was the Tesla Model S, which was finished in 2012. The company also put superchargers on highways to get cars battery charged for free. Next car was the Tesla Model X. It started deliveries in September 2015. Unlike other cars, Model X doors opened like a bird flapping its wings. Later came Tesla Model 3, which was finished in 2017 which is so popular as its more affordable price. As of now, Tesla Model 3 is the world's best selling electric car. Latest one, the fifth vehicle Tesla Model Y, launched in 2020. Tesla cyber truck and Tesla electric truck are expected to be on the road soon. Elon modeled an idea on a Hyperloop as the fastest mode of ground transportation and encouraged new engineers to work on this concept. He even claims it can go from Los Angeles to San Francisco in just 30 minutes(up to a speed of 800mph). It even beats jet engines and the speed of sound (sound goes at more than 600mph)! It is a train-airplane. How? Well, it goes like a train underground and goes in a loop. The tube is close to vacuum hence the friction from the air is reduced and makes it easier for the train to go fast.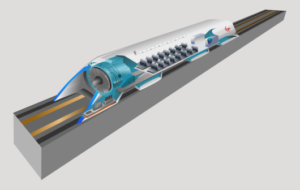 THE BORING COMPANY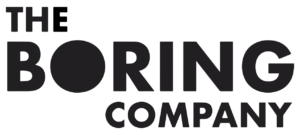 Elon Musk also founded the "Boring" company. It is for US infrastructure and tunnel construction. The hyper loops tunnels are made by the Boring company.
SOLARCITY

SolarCity was founded on July 4, 2006 by Elon. It is the same day as the US Independence Day! What a coincidence. It is used for providing solar panels. SpaceX and Tesla help this company. Tesla gives batteries. SpaceX raises funds through bond sales. All 3 companies bond together tightly and help one another. There are close friends and 3 peas in a pod.
NEURALINK

Neuralink was founded in July 2016. It is used to control electronic things with your brain. It is currently focusing on using the product for people with medical issues. Later as the product gets better, it can be used to control anything from refrigerators, to cars!
Interesting Facts
●    Elon has six children, all of whom are boys.
●    Elon named his last son  as X Æ A-12.
●    Elon has founded eight companies till date.
●    Elon has made appearances in Hollywood movies and sitcoms.
●    Elon has had a struggling, yet successful life.
Article written by : PIYUSH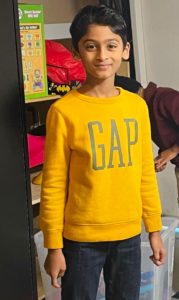 Grade: 2nd
Age: 8 years
School: Dingerman Elementary School, San Diego, California
Published on: 17th June 2021