[responsivevoice]
CAKE,PASTRIES AND MY GRANDMA
The one that my grandma says,
Is, 'The cake and pastries are locked away!'
'Just leave them alone,' she said with sorrow,
'You'll have your treat by tomorrow!'
Tomorrow! The next day? I'd faint from hunger on the way!
Dear granny, be a dear,
Give me a treat, or else, I fear,
That without no sweetness in my mouth,
Only bitter gourd, and Brussels' sprouts,
I'm bound to retch, at the taste,
Give, me the treats, or else, what a waste!
You'd have to give them all away,
For I'm sure they'd be stale by the next day!
How horrible! Granny, dear,
I'm only saying this out of sheer…
Hunger! Desire! The long for sweet taste!
To make your beloved granddaughter happy, please make haste!
'Well, my dear, to say the truth, the pastries are all black with soot!'
Well, good God! How can it be? My precious granny LIED to me!
How can they all be covered with soot? When just then, she gave a toot!
It was her! She did it! She ate my treats and didn't regret it!
'I'm sorry dear, really, I am, but they were so delicious, I forgot my jam!'
Well, I guess I've had my chips, but my precious treats are blown to bits!
Poem written by : Imanmeher Sharma Merchant.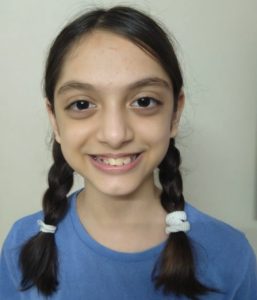 Grade: 7th.
School: Jasudben ML School,Mumbai,India.
Age: 12 years.
Published on: 8th September 2021.
[/responsivevoice]