ADAPTATIONS ON TYPE OF HABITAT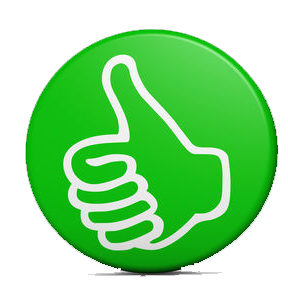 Subscribe to our Newsletter
ADAPTATION ON TYPES OF HABITAT

 TERRESTRIAL: ANIMALS LIVING ON LAND
POLAR REGION
They have thick hair coat on the skin and fat under its skin to keep them warm
Such animals are polar-bear, yak, Arctic fox, Arctic hare, Snowy owl, Arctic fox, Muskox, Walrus, Beluga whales, Arctic bee etc.
Most are carnivores (they eat meat) and hunt for fish as well as smaller animals.
Few Animals go for hibernation, also called winter sleep. Animals rest in warm place.
They have to live with very little water.
Animals like camel, rattle snake, kangaroo rat are found in deserts.
Their skin has less hair.
Camel is an example of desert animals they have thick skin. Fat is stored in its hump. It lives on this fat and so can survive without food or water for days.
Animals usually do summer sleep also called Aestivation to conserve the water in their body.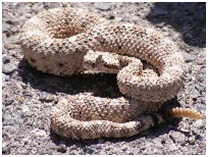 RATTLESNAKE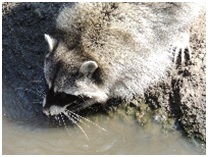 RACCOON                                                                   
 AQUATIC: ANIMALS LIVING IN WATER
Fishes breathe air dissolved in water through gills.
They have fins to help them swim and balance in water.
Dolphins and whales do not have gills. They have lungs. So they have to come up to the water surface to breathe through Blowholes.
They have streamlined body which is narrow and slender in front. This is to reduce friction of water, so that they can swim faster.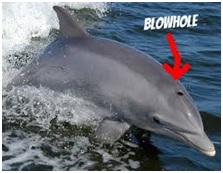 DOLPHIN'S BLOWHOLE
 AMPHIBIAN: ANIMALS LIVING ON BOTH LAND AND WATER
Examples are frogs, toads, newts, salamanders, etc.
They have lungs to breathe on land while in water they breathe through their skin.
They have legs which help them to move on land and to swim in water.
Such animals have webbed toes to help them swim in water.
They have strong hind limbs (back legs) for swimming and jumping.
 ARBOREAL: ANIMALS LIVING ON TREES
Examples are monkeys, squirrels garden lizard, etc.
These animals spend most of their time on trees.
They have strong arms and legs to climb trees.
They use their strong claws to cling on tightly to branches.
A monkey has long, muscular tail to coil around branches while swinging from branch to branch. Such tail is called Prehensile tail.
 AERIAL: ANIMALS THAT FLY
Their bodies are covered with feathers except in bats (as bats are mammals).
Their bones are hollow and light. This makes their bodies light and helps in flying.
Their forelimbs (front arms) are adapted into wings to fly and legs to walk on the land.
Some birds living in very cold places such as Siberia, cannot survive the cold winter. So they leave their homes in winter and fly to warmer climates where they can find food easily. Many of them come to India. They go back again when winter ends. These regular trips every year are known as migration.
We have our e-books published on Amazon for Grade 3 and Grade 4. The books serve as an important guide for Science Olympiads organized by SOF, Silverzone, Unified Council and others. Books are designed to help students understand key science concepts.
The key highlights of the book are:
· Well explained topics
· Use of diagrams and images for students to visualize
· Test exercise after each chapter for self-assessment and evaluation
· Interesting facts sections spread across the book
Here are the links: